Do you have a demon, Rick? What do you do when maddening behavior collides with a spark of hope? Two-time Amazon Best Selling author Rick Leland drops the fakery, digs into to the Bible, embarrasses himself, all for the cause of casting out demons. His first customer? Himself. His goal? To help you live an improved life. Does it work? It worked for him!

Could this be one of the most meaningful/important books you've read in your life?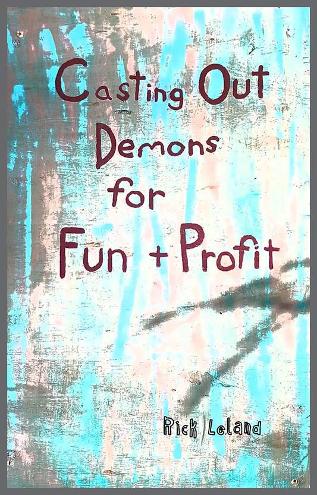 Maddening Behavior
Most of us could pinpoint one of these life-leaches in our own lives. And not to be ungracious or judgmental, yet you would have to close your eyes not to see maddening behavior regularly.
Casting Out Demons for Fun and Profit will give insight and offer a life improving approach almost all people have not considered. My testimony: "It worked for me!"